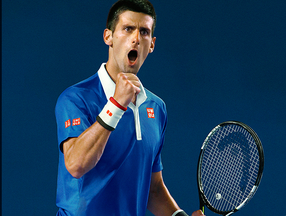 Novak Djokovic ranking 1st in the world will compete in 2015 US Open Tennis Championship. 
Sophisticated design of his tennis wear is collaborated between him and UNIQLO. 
Collar of polo shirt is quite impressive, blue shirt and white collar, red shirt and black collar, etc. 
Please click read more to view his tennis wear that his passion is expressed.