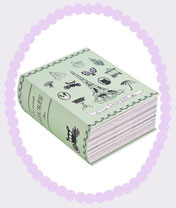 Laduree gift box is best for a present wrapping  of Laduree item and also for a Laduree art in a room or for a little treasury box.
It is made of cardboard with design of Laduree. There are square box type and cylinder box type in the collection. 
Please click read more to view all of Laduree gift boxes. 
Please click a below picture to view more details.