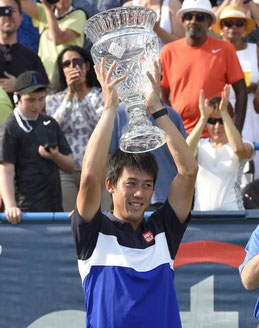 Congraturation on Kei Nishikori won Citi Open, ATP 500. 
His competitor at the final was Isner who beat Kei Nishikori at Miami Open at last March. 
Kei Nishikori came back to his best world rank, 4th in the world after the game. 
Sport news tonight was all about his win in Japan. 
UNIQLO tennis wear that he wore during Citi Open is the same as 2015 French Open. 
Click "read more" to view his tennis wear.