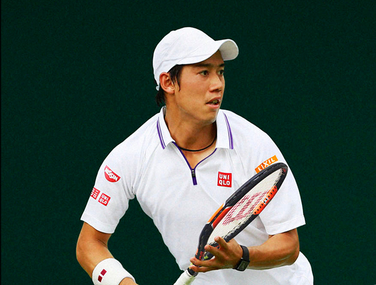 Kei Nishikori, currently ranking 5th in the world, will compete in Wimbledon 2015, the Champions, starting at June 29. 
UNIQLO Kei Nishikori Wimbelodn model 2015, polol shirt and short pants will be online sale at June 26th.

UNIQLO has been selling his model of major tournament, Australian Open, US Open, and French Open to public, except Wimbledon. 
This is the first time that UNIQLO sells Wimbledon model of Kei Nishikori.