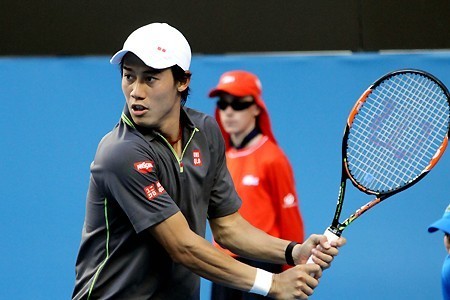 Today we stocked UNIQLO Kei Nishikori 2015 Australian Open Gray Polo shirt.
White and green polo shirts were released at January 19th 2015 when Australian Open began,
but the distribution of only gray polo shirt was postponed by UNIQLO till today. 
Because of the UNIQLO distribution schedule, the gray polo shirt became very rare item already. 
Kei Nishikori wore the gray polo shirt in the 3rd round of Australian Open in which he competed with Steve Johnson. 
Before and after the third round, he wore UNIQLO white or green polo shirt. 
Please visit UNIQLO Kei Nishikori 2015 Australian Open model to view gray, white, and green polo shirt. 
CLICK HERE TO VISIT UNIQLO KEI NISHIKORI MODEL